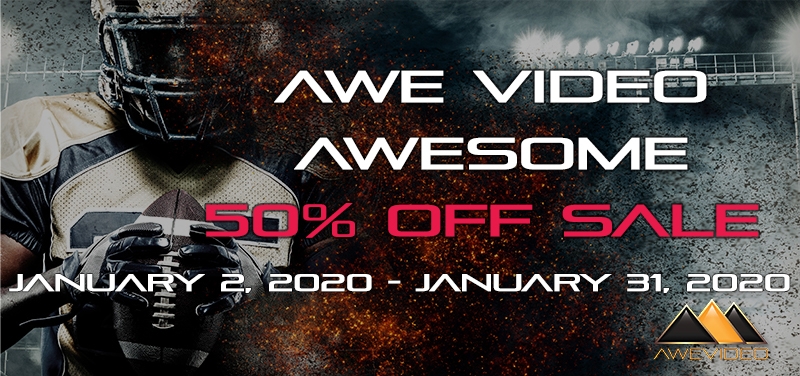 Beat the hassle of trying to figure out how, when and where to send your game film and highlight video to college coaches.  Relax and let Awe Video LLC do all the legwork for you with our low cost Send My Video to College Coaches mailing service.
No matter what sport the Send My Video to College Coaches Mail Service can help athletes, parent/guardians and coaches free up valuable time and eliminate some of the confusion, stress, and worry during the long recruiting process. Because we streamline the process of sending game films and highlight videos to colleges by making copies of your DVDs and/or digital files and storing them in our digital library. Then all you do is call, text or email us as to where you want the next batch to be sent.
To get started, send us your original game and/or highlight DVD(s) by mail or over the Internet (our preferred method) and we will mail your DVD(s) to the appropriate coach or staff member located at the college(s) of your choice.
Cover Letter Included
A personalized professional cover letter approved by you (optional) will accompany each mailing. The cover letter will contain but is not limited to the following information: athlete's position(s), season and/or career stats, physical and athletic measures, awards/honors, GPA and applicable college entry test scores. In addition, informative disc labels (including athlete's name, school, disc title, etc.) will be produced and affixed to each DVD disc to be mailed.
"As we continue to grow Awe Video LLC looks forward to taking a very proactive approach to promoting our client athletes and providing them and their parent/guardians and coaches with more technologies, information and resources to successfully navigate the ever-changing and highly competitive environment of sports recruiting."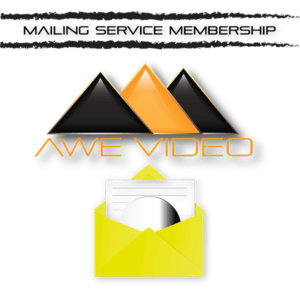 How the Send My Video to College Coaches Mail Service Works 
Purchase the Mailing Service Membership for a one-time fee of $10.00 (fee is waived if you purchase a Highlight Video Package which includes one free mailing to college of your choice}) and the appropriate number of Send My Video to College Coaches

Unit(s)

, corresponding to the number of colleges to who you want us to send your highlight video and/or game film DVD.
 Send us your highlight video and/or game video via mail or by utilizing our File Transfer Protocol

(FTP) account (not applicable if you purchased a Highlight Video Package from us). Below, please find additional information on our convenient FTP service.

Once we receive your footage (a) we make a copy to keep on file for future use; (b) print and add the optional disc label(s) to your game film and/or highlight DVD and (c) we mail your DVD(s) along with the optional cover letter to the college(s) you have chosen. All original hard copy footage that you sent to us is mailed back to you.
Send My Video to College Coaches Unit Pricing
Each Send My Video to College Coaches Unit is $10.99 per mailing which includes up to two DVDs and a cover letter per mailing package.
The Send My Video to College Coaches Unit pricing applies to U.S. First Class postal rate within the continental U.S. Certified Mail, US Priority Mail, US Overnight Mail is available for an additional applicable charge.
Save on mailing with FTP 
Customers that have access to high speed Internet service can save on mailing cost and time by sending their video over the Internet to our server via our FTP account.
Once you have purchased your Mailing Service Membership (if applicable) and Send My Video to College Coaches Unit(s), just send an email or call our toll-free telephone number to let us know that you intend to send your footage via FTP, so that we can send you an email detailing the easy to follow instructions, along with your user ID and password.
Fast Expedited Service Available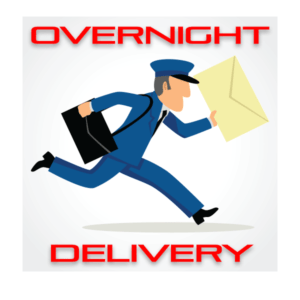 Do you need a highlight video made and sent to a college coach right away?
If you already have highlight clips of your best plays and you just need them to be further trimmed, organized for maximum impact, highlight target marking applied at the beginning of each play and a stylized introduction marquee—we may be able to produce your project and have it in the mail within 48 hours after receiving your footage.
Please call us toll free at 1-800-627-4591 for our Expedited Highlight Video Package Service pricing and overnight delivery fees.