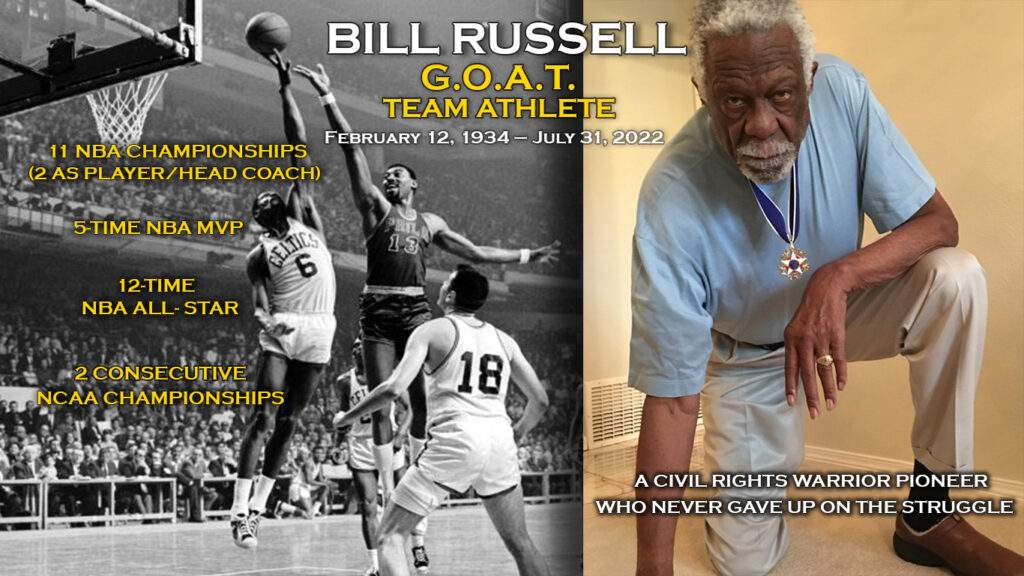 Regrettably, the legendary Celtic Bill Russell passed away on Sunday, July 31, 2022.
In his 13-year professional career as a Boston Celtic (1956-1969), Bill Russell won 11 NBA championships, two as a player/head coach ('68 and '69), becoming the first African American head coach and champion of an American professional sports team. In addition, Russell was a 5-time NBA Most Valuable Player and 12-time All-Star. Moreover, he won two consecutive NCAA national championships at the University of San Francisco ('55 and '56) and was the captain of the 1956 gold-medal-winning USA Olympic Basketball Team. A genuinely incredible athletic career made even more remarkable by the racism and discrimination he endured along the way. As for the latter, I'd like to say,
Thanks, Bill Russell, for blazing a trail that made the journey easier for all of us who came after you. May you always be remembered!